Suncast Xl Garden Storage Deck Box With Seat
Garden Centre > Greenhouses, Sheds & Storage > Storage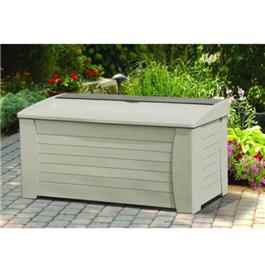 Suncast Xl Garden Storage Deck Box With Seat
£124.49
The BillyOh Suncast XL Deck Box with Seat provides 481 litres of storage creating a handy unit ideal for storing miscellaneous tools, toys, cushions and other gardening and outdoor items. In addition to the storing space, the deck box also blends in well with your garden. . The deck box is constructed from UV-resistant poly resin for stability and durability and the lid flips open on a rustproof hinge for quick and easy entry. In order keep contents dry, rainwater funnels off the lid by careful design. The sides and parts of the box snap together and necessitate minimal use of tools for easy assembly.

Our community of gardeners have a wealth of experience, beautiful garden and great photos, discover more on the following pages: storage ideas.
Related Products


* Support Grows on You when you shop via the Garden Centre.
Why shop via the Grows on You Garden Centre?
Buy With Confidence
Find Inspiration
The Perfect Product
Wishlist