Yardmaster 68 Zgey Metal Shed
Garden Centre > Greenhouses, Sheds & Storage > Storage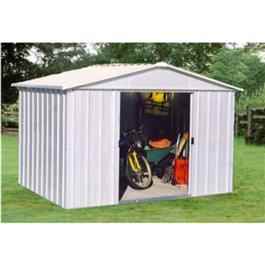 Yardmaster 68 Zgey Metal Shed
£214.49
Constructed using high quality, hot dipped galvanised steel, the Yardmaster ZGEY metal shed is the perfect solution for maintenance free storage. With a 10 year guarantee against rust prevention this shed will give hassle free peace of mind for all your storage needs .

Our community of gardeners have a wealth of experience, beautiful garden and great photos, discover more on the following pages: storage ideas.
Related Products


* Support Grows on You when you shop via the Garden Centre.
Why shop via the Grows on You Garden Centre?
Buy With Confidence
Find Inspiration
The Perfect Product
Wishlist